Tom Brady 2005 Style Custom Helmet
Special$249.99
With Free Shipping in the cont. US
Tom Brady 2005 Style Custom Helmet


Price $249.99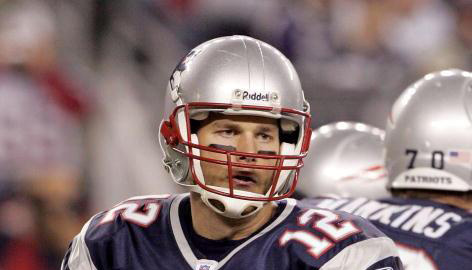 Tom Brady. Arguably the greatest quarterback to play, and he is just getting started. Three Superbowls. A lock for the Hall of Fame. This is the same style of helmet that Brady is wearing this year on his way to his fourth Superbowl. It is exact in every way, with no detail overlooked. Check out the photos, then check out the helmet. Riddell VSR4 complete with the same mask, paint, chinstrap, and red shockblocker facemasks clips. The front of the helmet has the blue Riddell decal, while the rear of the helmet exhibits: Patriots Neck Bumper, Authentic Patriots Warning Label, Authentic Patriots #12, American Flag, and the NFL Shield. Every detail is captured right down to the chinstrap being mounted up-side-down. Just like Brady's. You will not find one anywhere else with these features.

Each helmet is brand new, factory fresh, and comes in a padded helmet bag. Each helmet is also in stock and ready to ship.

To purchase, simply click the Buy Me button found below the helmet photo above. You will then be redirected to our Fully Secured Online Ordering form, where you may submit your information. The site is secured, so you can submit your payment information with confidence and trust.



"If they wear 'em, we got 'em."